Site List (A-B)
Site List (C-D)
Site List (E-I)
Site List (K-R)
Site List (S-Z)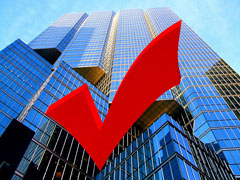 ChosenSites.com is the portal to a series of information, news, and shopping resources. Primarily designed for North American, English-speaking web users, these websites include a news directory, an informative consumer information and comparison shopping directory, and a searchable, general interest web directory. These resources direct their visitors to more than three hundred (300) focused websites that cover a multitude of business and consumer topics, ranging from acne treatment to window curtains. These websites cover topics more fully than a dictionary, but in less depth than an encyclopedia. However, they go beyond traditional dictionaries and encyclopedias by providing descriptive links to relevant manufacturers, service providers, and consumer information resources.

Many of the consumer goods and services topics covered on Chosen Sites are sufficiently addressed on a single website. However, certain topic areas, because of their breadth of interest or subject matter scope, are addressed by multiple websites. The Reference and Photography pages on this website discuss these two topics, respectively, and highlight Chosen Sites that relate to them. The following websites introduce and discuss specific topic areas and highlight relevant Chosen Sites.
News Directory
Business and Consumer Information
Web Directory
Search Engine
United States Maps
Related Sites
---
Copyright © 2003- ChosenSites.com, a division of Zeducorp.
All rights reserved.
About Us.
Chosen Sites™ • Reference information • Consumer information.
Chosen Sites • PO Box 828 • Barnegat, NJ 08005 • USA